Long-term care is provided at Cypress Cove Care Center for people who can no longer live independently. Our nursing home provides general nursing under the supervision of a primary care physician in a semi-private room.
At our nursing home, we offer both medical and non-medical services to seniors who can no longer care for themselves while promoting independence and maximizing quality of life.
The nursing care we offer is both skilled and non-skilled in order to meet the needs of our residents. Services range from professional health care to personal care, meals, laundry, and housekeeping. Rest assured your loved one will be well cared for at Cypress Cove Care Center.
Cypress Cove Care Center Nursing Home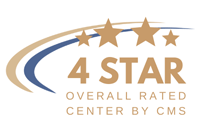 Skilled nurses, therapists, and licensed care professionals are available to guide you through your personalized therapy. Whether you're recovering after a hospital visit or in need of on-going medical support, Cypress Cove Care Center will help you achieve your personal goals.